Inspired by St. Michael the Archangel whose flaming sword protects us and guide us on what to blog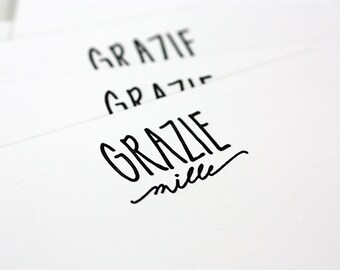 OSCAR --please do NOT SELL YOUR SOULS to the DEVIL-VATICAN Mammon Evil Beast

- DO NOT be DECEIVED by massive MEDIA PR CAMPAIGN for Vatican-produced Spotlight http://popecrimes.blogspot.ca/2015/11/oscar-golden-globe-all-film-festivals.html
Read our articles, MERCI Nobel Peace Prize for NOT giving Pope Francis the award - he has done NOTHING for the good of children and mankind - except preach from Vatican fortress
http://popecrimes.blogspot.ca/2015/10/nobel-peace-prize-must-never-go-to-pope.html
Nobel Peace Prize did not sell its soul to Vatican Mammon Beast and did not buy Opus Dei Beast PR media campaign for Pope Francis to win http://popecrimes.blogspot.ca/2014/10/nobel-peace-prize-did-not-sell-its-soul.html

Nobel Peace Prize chooses a 17 year old young girl instead of an old 77 year old pope......
http://popecrimes.blogspot.ca/2013/02/vatican-last-tsar-benedict-xvi-resigns_13.html
ROME
Independent (UK)
Michael Day Rome @michael2day
Vatican-owned properties in Rome are operating as seedy saunas and massage parlours where priests pay for sex
, according to the latest in a series of leaked reports to embarrass the Church.
It is also claimed that
Vatican officials are allowing buildings
to be rented out at peppercorn rents as favours to powerful colleagues and turning a blind eye to shady property deals, as well as allowing addresses to be used as red-light establishments.
Among the properties mentioned in the document, made public by a Vatican mole, are premises
in two streets close to the Italian Parliament
and a solarium near Piazza Barberini
, according to press reports.
One particular
Vatican department, the Congregation for the Propagation of the Faith, has been highlighted in the list. It owns hundreds of high-value properties in central Rome, worth hundreds of millions of euros.
Two years ago it emerged the Vatican had purchased a
€23m (£16m) share of a Rome apartment block, 2 Via Carducci, which housed the Europa Multiclub, Europe's biggest gay sauna.
Tales of visiting priests were legion, and a section of the sauna's website promoting special "bear nights" included a video of a hirsute man stripping down and changing into a priest's outfit.
VATICAN CITY
Daily Mail (UK)
By SIMON TOMLINSON FOR MAILONLINE
Vatican-owned properties are being used by priests as brothels and massage parlours, according to the latest claims to emerge from the Vatileaks scandal.
The properties implicated in a report, leaked by a Vatican mole, include premises close to the Italian Parliament and a solarium near Piazza Barberini.
A Vatican department, the Congregation for the Propagation of the Faith, owns hundreds of exclusive properties in central Rome, was also singled out in the document.
It claimed that Vatican officials were allowing buildings to be leased out at peppercorn rents as favours to powerful colleagues.
The document also alleged that they would allow dodgy property deals that would see addresses being used as
brothels and illicit saunas
, it was reported by The Independent.
The claims come two years after the Church was embarrassed by revelations that several priests shared an apartment block with Europe's largest homosexual sauna.
The purchase was apparently the brainchild of Cardinal Tarcisio Bertone, Pope Benedict's much-disliked right-hand man who held the Vatican's purse strings during the last pontificate.
The latest Vatileaks claims emerged as Pope Francis insisted the Church shun all temptations of power, prestige and money as he pressed his reform agenda amid a new scandal at the Vatican.
Francis outlined his vision of the church in a lengthy speech to Italian bishops gathered in Florence, leaving behind a Vatican reeling from revelations of internal resistance to his reform agenda.
The Argentine Jesuit told the bishops he wanted a church that was humble and poor and not obsessed with preaching doctrine or acquiring power.
His visit comes after two new books laid bare the Pope's uphill battle to reform the Italian-dominated Vatican bureaucracy and get a handle on its finances.
ITALY
Corriere della Sera
di FIORENZA SARZANINI
Luxury homes rented at rock-bottom prices, hotels and beauty centres run by private companies used as secret meeting places, property sales listed at lower prices than those actually paid: these all feature in the documents stolen by Vatican moles.
There are also lists with thousands of names and addresses collected in order to "review" the criteria used for the management of real estate, especially that owned by Propaganda Fide. These lists of exclusive "clients" have attracted the interest of investigators looking into the use of confidential documents as the potential basis for blackmail and threats. This is also because it was Cosea, the commission set
up to study the Vatican's economic and administrative problems, that drew up the list of houses owned by no fewer than 26 institutions.
At least four senior prelates have been interviewed in recent days, and it is believed that there are still scores waiting to be settled within the Holy See. Consequently, further arrests may be made in coming days, and the investigation may involve other priests in the wake of the arrest of Monsignor Lucio Angel Vallejo Balda – who is still being held in custody – and Francesca Chaouqui, released after she began to cooperate. Both have been charged with having "sold" material that should have remained confidential.
Saunas and hotels
Judicial investigations have revealed that buildings in Rome's historic centre were converted into sauna and massage centres, often frequented by priests looking for sexual encounters
. Inquiries also brought to light the
identity of businessmen to whom Propaganda Fide leased entire buildings to use as hotels.
A case in point is
Mauritius Stornelli, brother of former Finmeccanica executive Sabatino Stornelli, whose company Burcardo in 2013 signed a contract for the lease of an entire building covering hundreds of square metres, converted into ultra-luxurious suites. Other properties were also involved, less prestigious but equally suitable for a highly select clientele. There are dozens of similar cases.
Moreover – in addition to the list of private individuals who benefited from long-term leases at knock-down prices –,
Propaganda Fide has relationships with dozens of companies which often served as covers for their real owners.
Suffice it to say that the institution owns around 800 apartments covering a total of over 180,000 square metres.
Checks carried out by the Gendarmerie revealed that the stolen documents include lists of all the tenants and the amounts they paid monthly. Further inquiries are focusing precisely on this, also because another religious institution has ended up "under observation", namely the Pio Sodalizio dei Piceni, which
owns a large number of properties and became famous for renting a house in the historic centre of the capital
to the former finance minister, Giulio Tremonti.
ROME
The Local
Rome properties owned by the Vatican are being used as saunas and massage parlours, according to the latest leaks in the Italian press.
The buildings are also allegedly being rented out for cheap to powerful friends and allies, the reports said.
The revelations come a week after the Vatican arrested a priest and a former employee on suspicion of leaking documents, which formed the basis of two new books, detailing the murky world of the Vatican's finances.
Luxury homes were rented out at knock-down prices, and hotels and beauty centres managed by private companies became places "to meet secretly", the reports said.
Some of the properties listed include premises close to the Italian Parliament and a solarium near Piazza Barberini.
One Vatican department,
the Congregation for the Propogation of the Faith, which owns hundreds of properties in Rome worth millions of euros, was also mentioned.
Two books by Italian investigative journalists, published last Wednesday, claim charity money was allegedly spent on refurbishing the houses of powerful cardinals, while the Vatican bank continues to shelter suspected criminals.
VATICAN CITY
The Economist
THE Vatican is an oddity: a state within a city that is the capital of another state. Seldom have the anomalous relationships between the Vatican, Rome and Italy been more in evidence than this week.
On November 5th, two books came out in Italy that included the latest in a long series of eyebrow-raising revelations about the Vatican's finances
. Both draw on leaks from confidential reports prepared for Pope Francis and his predecessor, Benedict XVI, as part of a drive to clean up the Vatican's act (not least
in order to comply with international regulations on money-laundering and the funding of terrorism).
Three days before publication, the papal spokesman revealed that detectives of the Vatican Gendarmerie had traced the origin of the leaks and locked up two former members of a committee established by Francis to advise him on restructuring his financial bureaucracy. Francesca Chaouqui, a public-relations executive who denies any wrongdoing, was let go after being detained overnight in a convent.
But a senior Vatican prelate, Lucio Ángel Vallejo Balda, was still being held as The Economist went to press. (He has been detained in the same lock-up in which the pope's butler, Paolo Gabriele, was confined in 2012, after he was fingered as the source of the last big leak of embarrassing Vatican secrets.) Neither Ms Chaouqui, an Italian, nor Monsignor Vallejo, a Spaniard, has Vatican citizenship. But the pope's prosecutor claims jurisdiction over their alleged offences. If indicted, they risk up to eight years in jail.
The books' allegations may trouble the consciences of the Catholic church's leaders.
They hardly square with the church of (and for) the poor that Francis says he seeks.
One of the authors claims
the Holy See's real-estate holdings, not including church properties such as cathedrals, are worth at least €4 billion ($4.4 billion). He also says a fund for the care of sick children paid €200,000 towards the conversion of a cardinal's penthouse apartment and €23,800 to charter a helicopter for him.
Other disclosures bear on the Vatican's relationship with Italy. According to a leaked auditors' report,
the Vatican earns €60m a year selling petrol, cigarettes and other products at below-market prices in Italy.
They should be available only to the city-state's citizens, yet more than 40,000 Italians are said to have cards giving them access to the shops beyond the Vatican's walls.
One of the books reports a request from Italian prosecutors for information on a named
individual suspected of hiding taxable assets in the Vatican bank
. (Vatican officials insist all accounts opened without good reason by lay Italians are now blocked.)
KEEP 'EM COMIN'!
Catholics are, worldwide, better than their church. The mafia that runs the institution does a poor job of representing the countless anonymous souls that look to its teachings for salvation.
The hierarchy lies, dissembles and stonewalls. It is a smug collection of self-approving misogynists. The more light the press casts on it, the better off Catholics will be.
A good way to kill germs is to simply put them in intense sunlight.
How the Vatican Empire runs the best PR campaign in the world today…as the Roman Empire copycat. Via divinity of Caesars, popes, giant statues, coins
READ our related articles:
Synod of Bishops Circus of Deception: Pope Francis keeps saying "mercy" to avert U.S. government investigation on Vatican sex crimes against American children. Church has no mercy for gays, divorced
Oratory of St. Joseph copy Vatican Titanic. Montreal Police announce arrest of 2 Holy Cross CSC pedophile priests for 14 years sodomy at College Notre Dame. Nazi art dealer in Montreal caught
http://popecrimes.blogspot.be/2012/12/oratory-of-st-joseph-copy-vatican.html
VATICAN has a PEDOPHILE RING and PEDERASTS --
Read more in our article
http://popecrimes.blogspot.ca/2015/11/krzysztof-charamsanew-manifesto-for.html
===========================================================
UNITED STATES
PopeCrimes& Vatican Evils.
Paris Arrow
Pope Francis imitates Saint John Paul II the Great
Pope Francis is imitating – (not Jesus) – but his Holy Father of Lies John Paul II the Great – read our related article, Cold-blood-ed John Paul is no saint for children because he said nothing and did nothing to save and protect them for 27 years
http://popecrimes.blogspot.ca/2014/05/cold-blood-ed-pope-john-paul-ii-is-no.html
With pompous fanfare of empty words, words, words, the Opus Dei Beast PR Deceits Team arranged theatrics for John Paul II to ask forgiveness for many famous (e.g. Crusades, Galileo) Church crimes but not for his own singular crime and biggest sin which was his complicit hidden JP2 Army – John Paul II Pedophile Priests Army with his poster boy and evil Achilles Heel, Cardinal Bernard Law of Boston, read more here
http://jp2m.blogspot.ca/
UNITED STATES
PopeCrimes& Vatican Evils.
Paris Arrow
On June 23, 2014, Pope Francis met with Kenneth Copeland and 8 other US evangelicals at the Vatican. It was a perfect timing to coincide with the Copeland's annual convention in Forth Worth Texas from June 30 to July 5 where Kenneth spoke about the Pope during an entire session. which he never did in his entire 40 years ministry. Below is a compilation of disagreement and anger from his followers which is very enlightening. So is this why Pope Francis cancelled his daily mass for the summer and his weekly Wednesday Angelus because he wanted to use those time for meeting with other religions and other sects and evangelicals like Kenneth Copeland – instead of meeting his usual Francis-Maniacs Catholic zombie and stupid nuns in St. Peter's Square on Wednesday Angelus?
UNITED STATES
POPE FRANCIS the CON-Christ.
Paris Arrow
Jesus said, "but whoever causes one of these little ones who believe in me to sin, it would be better for him to have a great millstone fastened around his neck and to be drowned in the depth of the sea." (ESV Mathew 18:6) Read the John Paul II Millstone
http://jp2m.blogspot.ca/
Pope Francis's papal mass is the apex of the Eucharist Satanic Mass and it heals no one and it only fools everyone.
Pope Francis said in his homily at a papal mass with 6 abused victims that these "despicable actions" had been "camouflaged with a complicity that cannot be explained." How stupid can 1.2 billion Catholics get not to be able to see Pope Francis is papal farting Opus Dei Beast pathological lies again at them?
UNITED STATES
POPE FRANCIS the CON-Christ.
June 21, 2014
Paris Arrow
The New York Times should do more for the good of mankind - by using its media platform - to end the corruption of the global Vatican Evil Empire and track down Pope Francis' biggest heist in mankind's history, read about it in our article, Hidden Heist in the Holy See. The SECRET biggest heist in the history of mankind! Pope Francis is the Greatest THIEF on earth.
http://pope-francis-con-christ.blogspot.ca/2014/02/hidden-heist-in-holy-see-biggest-heist.html
The New York Times should assist Pope Francis to make this world a better place by helping him achieve the 6 suggestions for Pope Francis, the Pharaoh of the Vatican Pyramid with three equal sides: corrupt politicians, corrupt businessmen, corrupt clergy
http://popecrimes.blogspot.ca/2014/06/6-suggestions-for-pope-francis-as-he.html
UNITED STATES
POPE FRANCIS the CON-Christ.
June 21, 2014
Paris Arrow
With compilation of Tuam nuns news
Pope Francis has called-in sick for the summer and has cancelled even his well-oiled money machine Wednesday Angelus where he shows all his teeth nonstop to the screeching adulation of Francis-Maniacs who sound more like Catholic zombies in Brad Pitt's World War Z movie and are probably making him more sick and there's no antidote to it, read our article, Pope Francis is sick with lies, lies, lies & burdened yoke from Opus Dei Beast PR Deceits Team weighs heavy on Jesuit puppet pope. But aside from the sick (only one-year old) pope, Irish priests these days too are depressed and not smiling because of three women specifically who are giving them – and to Pope Francis – messages unparalleled to Martin Luther's Ninety-Five Theses in 1517. Martin Luther pointed out the 95 corruptions in the Vatican especially its rampant sale of indulgences - to build the mammoth St. Peter's Basilica - that condemned to hell even the poor if they did not buy them.
Angela Merkel and Pope Francis among frontrunners, but winner proving hard to call amid political intrigue
No politician and plutocrat should win the Nobel Peace Prize -- because they are all part of the problem that breeds poverty and wars.....
.
10 Reasons why there should never be another
Pope
Two-faced Pope Francis: Laughing THIEF & Grim LIAR
. Two completely different faces that reveal his inner soul. Strange Case of Dr Jekyll and Mr Hyde at the Vatican?
There are two opposite faces of Pope Francis, has anyone notice? When he laughs in front of crowds and when he says the Eucharist Satanic Mass.
Look at these photos he had in South Korea as he showed all his teeth laughing - versus - when he

holds a crucifix in the procession and at the Eucharist Satanic Mass, he looks very grim.



The Vatican Concordats give the Bible to

the people

and steal their land and billions of dollars

and assets

















































































Pope Francis and priests cannot clone the flesh of God the Son







BLACK MAGIC OF EUCHARIST




1-MINUTE black magic of the cloning of


Christ by sinful Vatican pope and priests



Transubstantiation or the Mass is a recent development

.

St. Peter and St. Paul and the Apostles never celebrated Mass and never "transubstantiation" the bread into the flesh of Christ, what they did was to preach about Christ. The Mass was a slow development from the 12th century through various liturgical reforms until the 20th century. It was only in 1215 at the Fourth Council of the Lateran that the Mass began to take form and in 1551 at the Council of Trent that transubstantiation became what it is today.




The Vatican has come to use it as its main crux of power on earth deceiving Catholics and peoples of all faiths that only Popes and men-priests have the exclusive power to transubstantiate - or clone - God's flesh.Because of the Mass, the Vatican has gotten away with all kinds of heinous crimes,

e.g. the Crusades, the Inquisition, the burning of women and witches

http://jp2m.blogspot.com/2006/11/john-paul-ii-revived-inquisition.html




"For the sake of the Eucharist" and because of the shortage of priests, John Paul II, Cardinal Ratzinger-Benedict XVI, the Opus Dei who controls the Vatican, the Cardinals and Bishops shuffled pedophile priests from one parish to another. The rest is history: the John Paul II Pedophile Priests Army committed Holy ES Eucharist-and-Sodomy of Biblical proportions see the John Paul II Millstone

http://jp2m.blogspot.com/

.




In the name of Hail Mary, we dare challenge and defy the Magisterium: No words pronounced by any finite-man can create an infinite-God! No words of the Pope and priests can re-create or re-incarnate Christ's flesh. The words of sinful popes and priests are powerless and can never create God! Only Mary the Immaculate Conception deserved to bear God in her womb. No evil pope and evil priests is worthy to touch and hold God in their evil hands. The words of popes and Cardinals, Bishops and priests are mere clashing-cymbals of St. Paul see John Paul II the Great clashing cymbal of St. PauL l

http://jp2m.blogspot.com/2009/11/john-paul-ii-great-clashing-cymbal-of.html

.

See Benedict XVI to beatify John Paul II is "brought to nothing" by St. Paul

http://pope-ratz.blogspot.com/2009/11/benedict-xvi-to-beatify-john-paul-ii-is.html




No matter how we look at it, finite-man cannot create an infinite-God. Man can never create God's flesh. Not in in-vitro fertilization of the scientific laboratories. Not in the sacred altars of holy Roman Catholic churches which by the way were the same pedophile altars of the John Paul II Pedophile Priests Army See the John Paul II Millstone

http://jp2m.blogspot.com/




Rome, call us heretics and we don't care because in Boston and in America, we have freedom of speech. It was our freedom of speech that got rid of criminal-Cardinal Bernard Law and sent him packing out of our sight and out of our land. But only you, Rome, you the Roman Catholic Church a.k.a. Magisterium would glorify criminals like Cardinal Bernard Law and John Paul II. No other American state has been able to replicate our courage as Bostonians who got rid of the first Cardinal caught guilty of the John Paul II Pedophile Priests Army in America. Yes, we caught the first SS officer of the Third Reich of the Roman Catholic Church … but he went into glorious exile in Rome because only in the Catholic Church are criminals glorified See The John Paul II Millstone John Paul II Pedophile Priests Army expands into Ireland &John Paul is elevated as "Venerable"... only in the Catholic Church are criminals glorified

http://jp2m.blogspot.com/2009/12/john-paul-ii-pedophile-priests-army.html




Benedict XVI, from the Chair of Peter, thinks his papal letter will heal the victims and solve the problem of clergy abuse in Ireland. The fact is, Benedict XVI's words are powerless. NO POPE has ever healed anyone. As this picture shows,







They came sick and they left sick.




There is NO "Apostolic" authority





or succession here




for NO Pope has EVER been able to heal










The Vatican and Rome are no longer synonymous.



The Vatican Catholics, not Roman Catholics.

The Vatican and Rome are no longer synonymous.

The Pope has no authority in Rome.



The Pope is not Roman. Catholics are not Roman.


The Pope has no power in Rome.

The Vatican is not part of Rome.

The Pope is not a citizen of Rome.






The allegiance of Catholics is to the Pope and the Vatican

or the Magisterium…







The allegiance of Catholics is NOT to Rome; therefore,


is fallacious to call them "Roman Catholics".

Vatican Last Tsar Benedict XVI and Pope Francis have no papal authority over Rome; therefore, Catholics are not Roman.




The Vatican must start paying taxes for its staggering business properties in Rome starting in 2013. To keep calling them as "Roman Catholics" is to keep feeding the voracious Vatican Mammon, read here

h

ttp://popecrimes.blogspot.ca/2011/03/vatican-billions-holy-mass-tourism-for.html

. .


The Pope and the Vatican have no political authority and no influence in Rome or in Italian Parliament.

The false (old) statement is, Catholics are "Roman Catholics" of the "Roman Catholic Church".

The true (new) statement is, Catholics are "Vatican Catholics" of the "Vatican Catholic Church".

The Pope and the Vatican have no political authority and no influence in Rome or in Italian Parliament.

The false (old) statement is, Catholics are "Roman Catholics" of the "Roman Catholic Church".

The true (new) statement is, Catholics are "Vatican Catholics" of the "Vatican Catholic Church".

But the Vatican cling-on to Rome and use its Roman Coliseum to latch-on to the fame of the gladiators and the Hail Caesars as the Pope copy-cat the powers of Caesars which Forbes described Benedict XVI as the 5th Most Powerful Person in the world, read here Forbes delusion of Vatican Last Tsar Benedict XVI powers

http://popecrimes.blogspot.ca/2012/12/forbes-delusion-of-vatican-last-tsar.html




IDOLATRY OF GOLDEN COW ST. JOSEPH at Oratory at Mount Royal




BOYCOTT St. Joseph Oratory 10,000 candles burn $$$








CRUCIFIX of Vatican crimes against humanity's children

in half-the-20th-century by JP2 Army

– John Paul II Pedophile Priests army

Mariolatry

h

ttp://www.evangelicaloutreach.org/mary.htm

Why is Pope Francis silent on ISIS if he had media votes for Nobel Peace Prize? Is ISIS created by USA & NATO to control Middle East oil?

http://popecrimes.blogspot.ca/2014/10/why-is-pope-francis-silent-on-isis-if.html

Christ wants to be set free from Vatican


and popes and priests










Christ inspires and tells us that he wishes to be freed from the slavery of the Eucharist and be freed from the golden tabernacles in all Vatican Catholic churches worldwide

– because all these are tools of the Vatican Mammon Beast to subdue people with feel-good theology – which are only pathological lies – that perpetuate their poverty and injustice and violence - via the Vatican Concordats, read more here in our article, Abolition of Vatican Concordat in Dominican Republic and bring pedophile Papal Nuncio and other pedophile Polish priests to justice

http://popecrimes.blogspot.ca/2013/10/abolish-vatican-concordat-in-dominican.html








and cannot procreate anything on earth at all.







ALL THIRD WORLD COUNTRIES ARE NOT POOR



– THEY ARE SIMPLY BEING LOOTED BY THE USA




AND BY THE VATICAN CONCORDATS




---AND THE VATICAN-IN-SECRET HOARDS in




SECRET VATICAN SWISS BANKS







VATICAN AUTOCRACY WANT STUPID CATHOLIC NUNS






AND STUPID WOMEN TO SIMPLY WORSHIP





AS POWERLESS NON-ORDAINED SLAVES




WHO ONLY "PRAY, PAY, OBEY" as ROBOTS




http://popecrimes.blogspot.ca/2014/05/un-vs-vatican-half-its-800-population.html
Office of the

Chairperson




International League of Peoples' Struggle





Postbus 475




3500AL Utrecht




The Netherlands





Tel: +31 30 8895306




Fax: +31 30 2322989




ilpschair@casema.nl




ilp515@runbox.com

www.ilps.info




USA created ISIS





Support the Kurdish people's resistance



against ISIS,





Condemn US and Turkey for creating





and using ISIS





By Prof. JOSE MARIA SISON


Chairperson, International League of Peoples' Struggl

e
14 October 2014


We, the International League of Peoples' Struggle (ILPS), salute the heroic resistance of the Kurdish people and their army in Rojava, the YPG/YPJ – People's Protection Units – against the criminal gangs of the so-called Islamic State (ISIS) in Kobane, one of the self-governing cantons of West Kurdistan (Rojava) in Syria.

We call on all the more than 300 ILPS member-organizations in 38 countries around the globe to take initiative and express their solidarity and support to the Kurdish people's resistance in Kobane and the whole of Rojava, or join the demonstrations being organized by the Kurdish liberation movement in different parts of the world.



The ILPS condemns the super-terrorist US for creating the ISIS monster

that has rampaged through parts of Syria and Iraq, committing hideous crimes against the people in areas that they have overrun.

We condemn Turkey for collaborating with the US in creating, arming and coddling this horde of terrorists.





ISIS

and similar extremist Islamist terrorist groups like the Al Qaeda and Al-Nustra have been created by the US as part of its over-all scheme to remake the Middle-East, by carrying out regime change in such countries as Libya and Syria that have dared to assert their national sovereignty against imperialist plunder and war.

For its part, the Turkish government is using ISIS to attack the Kurdish liberation struggle led by the PKK.



ISIS terrorists have been trained by US Special Forces in secret NATO bases inside Turkey and Jordan.

For the last year and a half,

the US has been developing what the world has now come to know as ISIS.

Turkey has allowed safe passage through its borders of jihadists from different parts of the world to join ISIS, and has facilitated the transport of wounded ISIS terrorists to be treated in hospitals in the Turkish province of Urfa and other cities in Turkey.



The US is remaking the Middle-East in order to consolidate its hegemony in this oil-rich region

.

It is using the ISIS in the same manner as it has used Neo-Nazi gangs in the Ukraine

to stir up trouble and force regime change, toppling the duly-elected president, and replacing him with a pro-Western president and a fascist military junta as part of US-NATO strategy to encircle and pressure Russia.



In the wake of the hideous crimes of the ISIS, including the massacre of Shiites and Christians, and the beheading of Western journalists,

the US has pretended to adopt a policy of opposing ISIS and carrying out bombing raids against ISIS.

In fact, the US is still thereby using the ISIS as the pretext to violate the national sovereignty of Syria.




The US war planes are actually bombing food granaries and buildings in Syria which are away from ISIS positions.

They are now in a position to attack the forces of the Syrian government. Turkey has also exposed its real dirty agenda to attack the Kurdish liberation struggle by bombing PKK forces in Oramar (Daglica) near the border with Iraq, relieving ISIS from the successful counter-attacks of the Kurdish fighters and allowing the ISIS to block humanitarian aid from Iraqi Kurdistan.



The Kurdish resistance forces in Kobane have said that they can defeat the ISIS without any need for foreign intervention such as that falsely offered by the US and Turkey. All they need from Iraqi Kurdistan are sufficient weapons and ammunition against the tanks and vehicles mounted with big guns of the ISIS terrorists.



The terrible crimes being perpetrated by the ISIS and the support given them by the US and Turkey

have aroused the anger of freedom-loving people throughout the world. At the same time, the heroic resistance of the YPG/YPJ – the People's Protection Units – composed of Kurdish men and women, has inspired the people of the world to rally in support of the Kurdish liberation struggle.




The acknowledged leader of the Kurdish liberation struggle, Abdullah Ocalan, has called on the entire Kurdish nation to mobilize in support of the resistance in Kobane. Kurds throughout the world have responded

by organizing demonstrations in many countries calling for international support.





We must show our solidarity to the Kurdish people in their hour of need and give them all-out support until victory.

























U.S. is Responsible for the Ebola Outbreak in West Africa:






















Global Research, October 17, 2014













A History of Guatemala's Syphilis Experiment: How a U.S. Led Team Performed Human Experimentations in Central America




Dr. Cyril Broderick, A Liberian scientist and a former professor of Plant Pathology at the University of Liberia's College of Agriculture and Forestry says the West, particularly the U.S. is responsible for the Ebola outbreak in West Africa. Dr. Broderick claims the following in an exclusive article published in the Daily Observer based in Monrovia, Liberia. He wrote the following:




The US Department of Defense (DoD) is funding Ebola trials on humans, trials which started just weeks before the Ebola outbreak in Guinea and Sierra Leone. The reports continue and state that the DoD gave a contract worth $140 million dollars to Tekmira, a Canadian pharmaceutical company, to conduct Ebola research. This research work involved injecting and infusing healthy humans with the deadly Ebola virus. Hence, the DoD is listed as a collaborator in a "First in Human" Ebola clinical trial (NCT02041715, which started in January 2014 shortly before an Ebola epidemic was declared in West Africa in March.

Is it possible that the United States Department of Defense (DOD) and other Western countries are directly responsible for infecting Africans with the Ebola virus? Dr. Broderick claims that the U.S. government has a research laboratory located in a town called Kenema in Sierra Leone that studies what he calls "viral fever bioterrorism", It is also the town where he acknowledges that is the "epicentre of the Ebola outbreak in West Africa." Is it a fact? Is Dr. Broderick a conspiracy theorist? He says that "there is urgent need for affirmative action in protecting the less affluent of poorer countries, especially African citizens, whose countries are not as scientifically and industrially endowed as the United States and most Western countries, sources of most viral or bacterial GMOs that are strategically designed as biological weapons." He also asks an important question when he says "It is most disturbing that the U. S. Government has been operating a viral hemorrhagic fever bioterrorism research laboratory in Sierra Leone. Are there others?"




Well, Mr. Broderick's claims seem to be true. After all, the U.S. government has been experimenting with deadly diseases on human beings for a long time, history tells us so. One example is Guatemala. Between 1946 and 1948, the United States government under President Harry S. Truman in collaboration with Guatemalan President Juan José Arévalo and his health officials deliberately infected more than 1500 soldiers, prostitutes, prisoners and even mental patients with syphilis and other sexually transmitted diseases such as gonorrhea and chancroid (a bacterial sexual infection) out of more than 5500 Guatemalan people who participated in the experiments. The worst part of it is that none of the test subjects infected with the diseases ever gave informed consent. The Boston Globe published the discovery made by Medical historian and professor at Wellesley College, Susan M. Reverby in 2010 called 'Wellesley professor unearths a horror: Syphilis experiments in Guatemala.' It stated how she came across her discovery:

Opus Dei Beast members are





Pharisees





IRISH PRIESTS DUPLICITY & HYPOCRISY

Irish Times cartoon shows duplicity of priests. Sacrament of Confession's absolute choice to protect pedophiles. Priests' callousness towards children's security and well being - read here
















UNITED STATES
Pope Crimes and Vatican Evils

[

SNAP must protest

"Spotlight" movie...]

Paris Arrow

The 'Spotlight' movie's main job is to brainwash idiots Americans Catholics so they'll feel-good by focusing only on the Boston Globe by-gone days in 2002 – so they'll forget the gravity of Vatican Crimes against humanity's children – worldwide – that spanned the entire half-the-20th century – and forget the bestial JP2 Army – John Paul II Pedophile Priests Army - 6,500 bestial priests and – to forget their potential 1.3 million victims in USA alone – and forget the Vatican injustices to countless victims such as the recent Milwaukee "settlements" – and forget the evil Achilles Heels of (false) saint John Paul II and the endless papal pathological lies of Pope Francis – and most of all, to forget the recent highest ranking pedophile criminal Papal Nuncio Archbishop pimp who suddenly (mysteriously and conveniently) dies – before the Venice Film Festival – and whose upcoming "Vatican trial of the century" could have easily outshined 'Spotlight' and outperformed Pope Francis' spectacles in his USA-Cuba trips this September – read our article, Vatican Holy Shit!




Posted by Kathy Shaw at 7:22 PM




























Pope Francis is the Papal Octopus