Inspired by St. Michael the Archangel whose flaming sword protects us and guide us on what to blog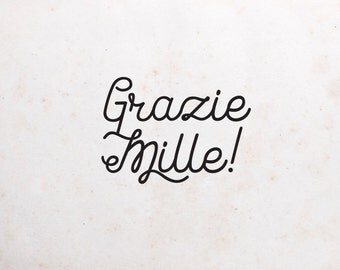 Updated December 20, 2015 Merry Christmas to all our readers!
http://www.intopic.it/italia/gianluigi-nuzzi/
-- Nuzzi's website
Vatileaks authors are Best Seller - number 2 and 3 in Italy Amazon list
VATICAN CITY
Yahoo! News
Vatican City (AFP) - Gianluigi Nuzzi, one of two Italian journalists facing a criminal probe over leaks from the Vatican, said Monday he would

defy a summons to be interrogated by Holy See prosecutors.
Under the

hashtag #Noinquisition, Nuzzi said on his website that he had decided not to appear as requested on Tuesday because Vatican law did not guarantee his right to publish news in the public interest while protecting his sources.
"Revealing secret news (in the Vatican) does not earn a medal, as happens for the free press in the entire democratic world, instead it is always, and in every case, a crime,"
Nuzzi wrote.
The journalist went on to

question why the Vatican was investigating him and a colleague rather than looking into the serious allegations of financial malpractice made in his just-published book, "The Merchants in the Temple".
The Vatican announced last week that it was investigating Nuzzi and another reporter Emiliano Fittipaldi for divulging the content of confidential Vatican documents,

in breach of a law adopted by the Holy See in 2013.
The legislation was introduced by Pope Francis
after the Vatileaks scandal which saw his predecessor Benedict XVI weakened by leaks to the media orchestrated by his own butler.
Nuzzi and Fittipaldi's

books use classified documents to back up depictions of corruption, theft and uncontrolled spending at the Vatican.
ITALY
Reporters Without Borders
Suspected of complicity in the leak, Nuzzi is one of two Italian journalists placed under investigation by the Vatican in connection with their books exposing Vatican mismanagement.
According to the Vatican's criminal code, the crime of which the two journalists are suspected is punishable both inside and outside the Vatican City and whether or not the perpetrator is a citizen of the small city-state ruled by the pope.
The leaked documents were gathered by a commission that was set up at Pope Francis' request in 2013 to examine Vatican finances.
Dubbed "VatiLeaks 2" by the media in allusion to a 2012 leak under Pope Benedict XVI, the investigation led to the arrests of a Spanish cleric close to Opus Dei, Msgr. Lucio Angel Vallejo Balda, and Italian public relations consultant Francesca Chaouqui, who are suspected of being behind leaks. Chaouqui has been released for cooperating with the investigation.
VATICAN CITY
Voice of America
Associated Press
November 21, 2015
VATICAN CITY—
A Vatican judge on Saturday indicted five people, including two journalists and a high-ranking Vatican monsignor, in the latest scandal involving leaked documents that informed two books alleging financial malfeasance in the Roman Catholic Church bureaucracy.
Two members of the pope's reforms commission and a newly identified assistant were indicted on charges of disclosing confidential Vatican information and documents, while two journalists were indicted on a charge of soliciting and exerting pressure to obtain the information, according to the indictments released by the Vatican on Saturday.
Monsignor Lucio Vallejo Balda and Francesca Chaouqui were arrested by the Vatican earlier this month; Balda is being held while Chaouqui was released after agreeing to cooperate with the investigation.
The indictment also identifies for first time an assistant to Balda, Nicola Maio, as under suspicion.
UNITED STATES
PopeCrimes& Vatican Evils.
Paris Arrow
http://popecrimes.blogspot.ca/2015/11/spotlight-to-vatileakscontinual-sagas.html
Bugged Priests and Sainthood For Sale
Missing multimillions, secretly recorded priests, and possible threats to Pope Francis's life—new allegations deepen the Catholic Church's VatiLeaks scandal.
http://www.thedailybeast.com/articles/2015/11/04/explosive-new-book-vatican-sainthood-costs-550k.html
VATICAN CITY —

There is nothing like a good old Vatican scandal to bring Rome to its knees.



Never mind that the city government is already in complete shambles on the eve of the Vatican's Holy Jubilee, which could double the many millions of visitors to the Eternal City over the next year. No, instead of finalizing preparations for what should be a feather in the pope's mitre, the Vatican is bracing itself for the release on Thursday of two books that seek to expose the sinister side of everything from saint-making to the very sanctity of the Holy See.

On Monday, by way of pre-emptive measure, the Vatican confirmed that laywoman Francesca Immacolata Chaouqui, along with a Spanish monsignor named Lucio Vallejo Balda, had been arrested for allegedly leaking documents to journalists. Both had been on a special commission to advise the pope's men in charge with reforming the Vatican's broken financial system, which had, under previous papacies, been accused of money laundering and other unholy financial practices.

The Daily Beast obtained advance copies of both books ahead of their Thursday release, and both seem likely receptacles for the latest chapter of the VatiLeaks scandal, which began when Pope Benedict XVI's butler was arrested in 2012 for stealing secret documents off his boss's desk.

The most damning of the two is Merchants in the Temple—to be released as Via Crucis in Italian on Thursday and in English a week later—by Gianluigi Nuzzi, the journalist who was the recipient of the butler's stolen files, which Nuzzi published in his best-selling 2012 book, His Holiness. In his new book, he focuses on Francis and finance, all the while weaving an intricate story between the popular pontiff's promises and what Nuzzi tries to prove are his failings. Along the way, he also reveals through stolen documents, hidden taped conversations, and meeting minutes just who he believes Francis really is.

"The Pope, so sweet and affable in public appearances, but steadfast and firm before his closest collaborators," Nuzzi writes.

"Francis of the big smiles and kind words shows himself to be absolute in his goals and intolerant of the Curia's 'human ambition to power.'"





But rather than showing how Francis is defeating his foes, Nuzzi paints a far more vulnerable picture

of the pontiff who, he believes, has managed very little in terms of reforming the Holy See's messy finances—perhaps because greater powers prevail.

"Of all the reforms contemplated during the first year of his pontificate, very few managed to get off the ground. This unfortunately meant one thing: Bergoglio's [Pope Francis's] plan to drive out the merchants from the temple was still unfulfilled some three years after his election," Nuzzi writes.

"The only project that did become concrete was the communications hub, through the establishment of the new Secretariat for Communications. All the other projects and changes announced remained in the drawer or were only partially realized.

This situation was a source of discontent all around. More and more cardinals were criticizing the Holy Father, some quite openly."

The book contains somewhat bizarre revelations tied to the resignation of Pope Benedict XVI, including how, a week after the historic announcement, the Holy See received documentation of an apparent deal with the devil to continue its profit-sharing cigarette business through what amounts to a special buyers' club, complete with member cards for Vatican staff and Roman elite.




"In the same period,

business proposals arrived in the Curia that were not quite consistent with the message of the Holy Gospel,"

Nuzzi writes, pointing to a series of secret letters between giant tobacco companies like Philip Morris and the Holy See discussing profit-sharing and bonuses for introduction of new cigarette brands to the Vatican City state to sell via their private commissary stores.



But what Nuzzi alleges next could be most worrying for the Vatican. "Today, almost three years since the beginning of Francis's pontificate, his reform of the Governorate has still not taken effect,"

he writes, referring the very Roman Curia Francis hopes to reform. "The shops alien to the Church's mission are still open, churning out profits and serving thousands of customers who can make purchases there by exhibiting a buyer's card to which they are not entitled."

Among those benefits, according to a detailed list of perks still in effect for those who run Francis's "poor church," are an allowance of 200 packs of discounted cigarettes a month for certain high-ranking clerics. Nuzzi quotes a recent letter to the committee meant to overhaul the Vatican budget, essentially making sure these items remain untouchable for certain prelates: "Among the perks: The purchase of food, in amounts compatible with family needs, at the Annona commissary or the Community Warehouse at a 15% discount; A 20% discount off the list price limited to a total of 200 packs of cigarettes per month; A 20% discount off the list price for clothing; A 400 liter a month supply of fuel at special prices subdivided as follows: a) Voucher for 100 liters; b) Special price vouchers (15% discount off the going price) for 300 liters." The list goes on.

"No documents. No justification and bookkeeping for an activity involving tens of millions of euros. Yet these are huge sums of money for which Vatican regulations demand proper bookkeeping."
The cigarette story is not a complete secret, though it barely rippled in the Italian press when Italian journalist Marco Ansaldo first tried to break it a year ago in a La Repubblica piece in which he mused that he had rarely seen a cardinal smoking. "So who are all those cigarette cartons going to?" Ansaldo asked then, not excluding the possibility that they are resold by someone who is pocketing the difference between the discount and the resale price. "There are even nasty rumors that the person who receives the cartons turns around and sells them on eBay." Whether Nuzzi's attention to the troubling contraband detail will stop the practices has yet to be seen.

Another major financial blind spot for the Vatican under Francis, if Nuzzi's allegations are proved to be true, is the Holy See's complicated real estate holdings, which range from luxury apartments in Rome rented out at zero rent or for just a few hundred euro a month to other assets like farmland and factories. "The immense real estate holdings of the Vatican are a challenge to Francis's program and another thorn in the side of his Pontificate," Nuzzi writes. "The recent history of the Vatican's management of its real estate has not exactly been happy. Under both John Paul II and Benedict XVI, the convents, buildings, and churches were administered without a common strategy, and management was characterized by waste, nepotism, and outright scandals. But these problems were never addressed, and passed along from pope to pope for decades. The status quo prevailed, enabling the more powerful or more astute to take advantage of the general state of neglect."

The Vatican also apparently continues to turn a blind eye to its clerical rent evaders, who racked up nearly €4 million in overdue rent payments, which account for around a third of the Vatican's total rental income, according to documents Nuzzi says the cardinals tasked with fixing the broken system were given.

On top of that, properties were apparently let out rent free to compensate for a wage discrepancy for those who deserved a higher salary than allowed by the Vatican pay scale. "The hundreds of rent-free apartments were a
coterie
of preferential treatment, an expression of privilege at odds with the principles cherished by Francis," Nuzzi alleges. "It was not clear why an asset that may have been purchased using the donations of the faithful should be granted free of charge, with an open-ended lease."
But among the biggest scams the Vatican elite apparently make money from is the high price of sinister saint-making, which runs those trying to push their saintly cause even to be considered around €50,000 to cover the costs of the expert theologians, physicians, and bishops who examine the cause. The process of saint-making also involves postulators, or those in charge of pushing the causes forward.
When the special commission in charge of cleaning up the Vatican's finances found out that there were essentially no records at all of where donations for the causes of saints went, they froze the accounts of almost everyone involved in the holy work of choosing saints, including a postulator, who had more than €1 million spread out among three Vatican bank accounts. No wrongdoing was determined, and the postulator was left to enjoy his tax-free haven, but apparently no accounting has yet been produced.
Nuzzi says the average price tag for sainthood comes to about €500,000. "We then have to consider the costs of all the thank you gifts required for the prelates who are invited to festivities and celebrations held at crucial moments in the process, to say a few words about the acts and miracles of the future saint or blessed," he writes. "Record spending on these causes has reached as high as €750,000."
Any profits from donations meant to lift up would-be saints are supposed to go to the Fund for the Causes of the Poor, but that fund remained stagnant despite several banner years in saint-making revenue, writes Nuzzi, who recalls that
Pope John Paul II alone beatified 1,338 blesseds in 147 rites and 482 saints in 51 celebrations.
"This raised the Commission's suspicions," he writes. "No documents. No justification and bookkeeping for an activity involving tens of millions of euros. Yet these are huge sums of money for which Vatican regulations demand proper bookkeeping."
So too, it seems, is the record keeping for St. Peter's Pence, which is money collected on June 29, the feast day of St. Peter, from parishes across the world earmarked for the Holy Father's work in Rome. Nuzzi recounts a worrying letter among the auditors and members of the special commission investigating the Holy See finances.
"One of the biggest gaps is the Peter's Pence, where they did not give us access to a complete vision of the collection and management of the funds (we're talking about at least 30—40 million euros,
which is the net of the total revenue minus the financing of the Secretariat of State and APSA)," according to a letter between advisers in Nuzzi's book. "A second gap is, to put it bluntly,
'what they are not telling us.'
We don't know whether other funds or assets, in addition to the Peter's Pence, are being kept off the books of the Secretariat of State."
Nuzzi's book reveals a system so steeped in corruption it may never be healed, but his concern for Francis's safety is perhaps the most worrisome theme. He says there are too many interests at stake, both inside and outside the walls. "The Mafia has always fought anyone who tried to destroy criminal systems that were able to launder huge amounts of money, and to turn dirty money into apparently normal legal financial realities," Nuzzi writes. "It is no accident that Italian prosecutors who are experts in organized crime, such as Deputy Prosecutor Nicola Gratteri, have repeatedly expressed their fear about threats to Pope Francis's safety."
In the end Nuzzi concludes that "Francis—the great, singular Pope—has to count the number of his friends every day to make sure he will not be left alone."

How the Vatican Empire runs the best PR campaign in the world today…as the Roman Empire copycat. Via divinity of Caesars, popes, giant statues, coins
READ our related articles:
Synod of Bishops Circus of Deception: Pope Francis keeps saying "mercy" to avert U.S. government investigation on Vatican sex crimes against American children. Church has no mercy for gays, divorced
Oratory of St. Joseph copy Vatican Titanic. Montreal Police announce arrest of 2 Holy Cross CSC pedophile priests for 14 years sodomy at College Notre Dame. Nazi art dealer in Montreal caught
http://popecrimes.blogspot.be/2012/12/oratory-of-st-joseph-copy-vatican.html
VATICAN has a PEDOPHILE RING and PEDERASTS --
Read more in our article
http://popecrimes.blogspot.ca/2015/11/krzysztof-charamsanew-manifesto-for.html
===========================================================
UNITED STATES
PopeCrimes& Vatican Evils.
Paris Arrow
Pope Francis imitates Saint John Paul II the Great
Pope Francis is imitating – (not Jesus) – but his Holy Father of Lies John Paul II the Great – read our related article, Cold-blood-ed John Paul is no saint for children because he said nothing and did nothing to save and protect them for 27 years
http://popecrimes.blogspot.ca/2014/05/cold-blood-ed-pope-john-paul-ii-is-no.html
With pompous fanfare of empty words, words, words, the Opus Dei Beast PR Deceits Team arranged theatrics for John Paul II to ask forgiveness for many famous (e.g. Crusades, Galileo) Church crimes but not for his own singular crime and biggest sin which was his complicit hidden JP2 Army – John Paul II Pedophile Priests Army with his poster boy and evil Achilles Heel, Cardinal Bernard Law of Boston, read more here
http://jp2m.blogspot.ca/
UNITED STATES
PopeCrimes& Vatican Evils.
Paris Arrow
On June 23, 2014, Pope Francis met with Kenneth Copeland and 8 other US evangelicals at the Vatican. It was a perfect timing to coincide with the Copeland's annual convention in Forth Worth Texas from June 30 to July 5 where Kenneth spoke about the Pope during an entire session. which he never did in his entire 40 years ministry. Below is a compilation of disagreement and anger from his followers which is very enlightening. So is this why Pope Francis cancelled his daily mass for the summer and his weekly Wednesday Angelus because he wanted to use those time for meeting with other religions and other sects and evangelicals like Kenneth Copeland – instead of meeting his usual Francis-Maniacs Catholic zombie and stupid nuns in St. Peter's Square on Wednesday Angelus?
UNITED STATES
POPE FRANCIS the CON-Christ.
Paris Arrow
Jesus said, "but whoever causes one of these little ones who believe in me to sin, it would be better for him to have a great millstone fastened around his neck and to be drowned in the depth of the sea." (ESV Mathew 18:6) Read the John Paul II Millstone
http://jp2m.blogspot.ca/
Pope Francis's papal mass is the apex of the Eucharist Satanic Mass and it heals no one and it only fools everyone.
Pope Francis said in his homily at a papal mass with 6 abused victims that these "despicable actions" had been "camouflaged with a complicity that cannot be explained." How stupid can 1.2 billion Catholics get not to be able to see Pope Francis is papal farting Opus Dei Beast pathological lies again at them?
UNITED STATES
POPE FRANCIS the CON-Christ.
June 21, 2014
Paris Arrow
The New York Times should do more for the good of mankind - by using its media platform - to end the corruption of the global Vatican Evil Empire and track down Pope Francis' biggest heist in mankind's history, read about it in our article, Hidden Heist in the Holy See. The SECRET biggest heist in the history of mankind! Pope Francis is the Greatest THIEF on earth.
http://pope-francis-con-christ.blogspot.ca/2014/02/hidden-heist-in-holy-see-biggest-heist.html
The New York Times should assist Pope Francis to make this world a better place by helping him achieve the 6 suggestions for Pope Francis, the Pharaoh of the Vatican Pyramid with three equal sides: corrupt politicians, corrupt businessmen, corrupt clergy
http://popecrimes.blogspot.ca/2014/06/6-suggestions-for-pope-francis-as-he.html
UNITED STATES
POPE FRANCIS the CON-Christ.
June 21, 2014
Paris Arrow
With compilation of Tuam nuns news
Pope Francis has called-in sick for the summer and has cancelled even his well-oiled money machine Wednesday Angelus where he shows all his teeth nonstop to the screeching adulation of Francis-Maniacs who sound more like Catholic zombies in Brad Pitt's World War Z movie and are probably making him more sick and there's no antidote to it, read our article, Pope Francis is sick with lies, lies, lies & burdened yoke from Opus Dei Beast PR Deceits Team weighs heavy on Jesuit puppet pope. But aside from the sick (only one-year old) pope, Irish priests these days too are depressed and not smiling because of three women specifically who are giving them – and to Pope Francis – messages unparalleled to Martin Luther's Ninety-Five Theses in 1517. Martin Luther pointed out the 95 corruptions in the Vatican especially its rampant sale of indulgences - to build the mammoth St. Peter's Basilica - that condemned to hell even the poor if they did not buy them.
Angela Merkel and Pope Francis among frontrunners, but winner proving hard to call amid political intrigue
No politician and plutocrat should win the Nobel Peace Prize -- because they are all part of the problem that breeds poverty and wars.....
.
10 Reasons why there should never be another
Pope
The narcissism and grandiosity of John Paul II,

Cardinal Bernard Law, Benedict XVI, and Bishop Roger Vangheluwe are nauseating and despicable - read more here





























LE PÈRE - THE FATHER

LE FILS -- THE SON

LE SAINT ESPRIT -- THE HOLY SPIRIT












Christmas Vatican Circus 2014

:

The more the Opus Dei Beast PR Deceits Team praises its puppet Pope Francis and his hypocritical speeches, the more he wears The Emperor's New Clothes




V

atican Circus in the Philippines: Pope Francis deceives Filipinos as Representative of Christ because he hoards billions of dollars of Marcos & Aquino loots in Vatican Swiss Banks - MANAGED

EXCLUSIVELY BY SWISS GUARD ARMY ALUMNI
Daddy Cry Baby
George Bush 41 (Reagan's worst mistake) breaks down in another of his emotional blathers as he heaps praise on his dearest son. Apparently what got dad all in a teary-eyed meltodown was not the hundreds of thousands of Iraqi civilians that died in Bush 43's little war, or the trillions of dollarsthat Bush 43 has wasted on his war, but the memory of how good old Jeb accepted his defeat for Florida governor in 1994. His crackup came as he said "the true measure of a man is how you handle victory and defeat." Oh, it makes me feel like crying...


Two-faced Pope Francis: Laughing THIEF & Grim LIAR
. Two completely different faces that reveal his inner soul. Strange Case of Dr Jekyll and Mr Hyde at the Vatican?
There are two opposite faces of Pope Francis, has anyone notice? When he laughs in front of crowds and when he says the Eucharist Satanic Mass.
Look at these photos he had in South Korea as he showed all his teeth laughing - versus - when he

holds a crucifix in the procession and at the Eucharist Satanic Mass, he looks very grim.



The Vatican Concordats give the Bible to

the people

and steal their land and billions of dollars

and assets



Pope Francis and priests cannot clone the flesh of God the Son




BLACK MAGIC OF EUCHARIST




1-MINUTE black magic of the cloning of


Christ by sinful Vatican pope and priests



Transubstantiation or the Mass is a recent development

.

St. Peter and St. Paul and the Apostles never celebrated Mass and never "transubstantiation" the bread into the flesh of Christ, what they did was to preach about Christ. The Mass was a slow development from the 12th century through various liturgical reforms until the 20th century. It was only in 1215 at the Fourth Council of the Lateran that the Mass began to take form and in 1551 at the Council of Trent that transubstantiation became what it is today.




The Vatican has come to use it as its main crux of power on earth deceiving Catholics and peoples of all faiths that only Popes and men-priests have the exclusive power to transubstantiate - or clone - God's flesh.Because of the Mass, the Vatican has gotten away with all kinds of heinous crimes,

e.g. the Crusades, the Inquisition, the burning of women and witches

http://jp2m.blogspot.com/2006/11/john-paul-ii-revived-inquisition.html




"For the sake of the Eucharist" and because of the shortage of priests, John Paul II, Cardinal Ratzinger-Benedict XVI, the Opus Dei who controls the Vatican, the Cardinals and Bishops shuffled pedophile priests from one parish to another. The rest is history: the John Paul II Pedophile Priests Army committed Holy ES Eucharist-and-Sodomy of Biblical proportions see the John Paul II Millstone

http://jp2m.blogspot.com/

.




In the name of Hail Mary, we dare challenge and defy the Magisterium: No words pronounced by any finite-man can create an infinite-God! No words of the Pope and priests can re-create or re-incarnate Christ's flesh. The words of sinful popes and priests are powerless and can never create God! Only Mary the Immaculate Conception deserved to bear God in her womb. No evil pope and evil priests is worthy to touch and hold God in their evil hands. The words of popes and Cardinals, Bishops and priests are mere clashing-cymbals of St. Paul see John Paul II the Great clashing cymbal of St. PauL l

http://jp2m.blogspot.com/2009/11/john-paul-ii-great-clashing-cymbal-of.html

.

See Benedict XVI to beatify John Paul II is "brought to nothing" by St. Paul

http://pope-ratz.blogspot.com/2009/11/benedict-xvi-to-beatify-john-paul-ii-is.html




No matter how we look at it, finite-man cannot create an infinite-God. Man can never create God's flesh. Not in in-vitro fertilization of the scientific laboratories. Not in the sacred altars of holy Roman Catholic churches which by the way were the same pedophile altars of the John Paul II Pedophile Priests Army See the John Paul II Millstone

http://jp2m.blogspot.com/




Rome, call us heretics and we don't care because in Boston and in America, we have freedom of speech. It was our freedom of speech that got rid of criminal-Cardinal Bernard Law and sent him packing out of our sight and out of our land. But only you, Rome, you the Roman Catholic Church a.k.a. Magisterium would glorify criminals like Cardinal Bernard Law and John Paul II. No other American state has been able to replicate our courage as Bostonians who got rid of the first Cardinal caught guilty of the John Paul II Pedophile Priests Army in America. Yes, we caught the first SS officer of the Third Reich of the Roman Catholic Church … but he went into glorious exile in Rome because only in the Catholic Church are criminals glorified See The John Paul II Millstone John Paul II Pedophile Priests Army expands into Ireland &John Paul is elevated as "Venerable"... only in the Catholic Church are criminals glorified

http://jp2m.blogspot.com/2009/12/john-paul-ii-pedophile-priests-army.html




Benedict XVI, from the Chair of Peter, thinks his papal letter will heal the victims and solve the problem of clergy abuse in Ireland. The fact is, Benedict XVI's words are powerless. NO POPE has ever healed anyone. As this picture shows,







They came sick and they left sick.

There is NO "Apostolic" authority





or succession here

for NO Pope has EVER been able to heal

The Vatican and Rome are no longer synonymous.



The Vatican Catholics, not Roman Catholics.

The Vatican and Rome are no longer synonymous.

The Pope has no authority in Rome.



The Pope is not Roman. Catholics are not Roman.


The Pope has no power in Rome.

The Vatican is not part of Rome.

The Pope is not a citizen of Rome.



The allegiance of Catholics is to the Pope and the Vatican

or the Magisterium…

The allegiance of Catholics is NOT to Rome; therefore,


is fallacious to call them "Roman Catholics".

Vatican Last Tsar Benedict XVI and Pope Francis have no papal authority over Rome; therefore, Catholics are not Roman.




The Vatican must start paying taxes for its staggering business properties in Rome starting in 2013. To keep calling them as "Roman Catholics" is to keep feeding the voracious Vatican Mammon, read here

h

ttp://popecrimes.blogspot.ca/2011/03/vatican-billions-holy-mass-tourism-for.html

. .


The Pope and the Vatican have no political authority and no influence in Rome or in Italian Parliament.

The false (old) statement is, Catholics are "Roman Catholics" of the "Roman Catholic Church".

The true (new) statement is, Catholics are "Vatican Catholics" of the "Vatican Catholic Church".

The Pope and the Vatican have no political authority and no influence in Rome or in Italian Parliament.

The false (old) statement is, Catholics are "Roman Catholics" of the "Roman Catholic Church".

The true (new) statement is, Catholics are "Vatican Catholics" of the "Vatican Catholic Church".

But the Vatican cling-on to Rome and use its Roman Coliseum to latch-on to the fame of the gladiators and the Hail Caesars as the Pope copy-cat the powers of Caesars which Forbes described Benedict XVI as the 5th Most Powerful Person in the world, read here Forbes delusion of Vatican Last Tsar Benedict XVI powers

http://popecrimes.blogspot.ca/2012/12/forbes-delusion-of-vatican-last-tsar.html

IDOLATRY OF GOLDEN COW ST. JOSEPH at Oratory at Mount Royal




BOYCOTT St. Joseph Oratory 10,000 candles burn $$$


CRUCIFIX of Vatican crimes against humanity's children

in half-the-20th-century by JP2 Army

– John Paul II Pedophile Priests army

Mariolatry

h

ttp://www.evangelicaloutreach.org/mary.htm

Why is Pope Francis silent on ISIS if he had media votes for Nobel Peace Prize? Is ISIS created by USA & NATO to control Middle East oil?

http://popecrimes.blogspot.ca/2014/10/why-is-pope-francis-silent-on-isis-if.html

Christ wants to be set free from Vatican


and popes and priests










Christ inspires and tells us that he wishes to be freed from the slavery of the Eucharist and be freed from the golden tabernacles in all Vatican Catholic churches worldwide

– because all these are tools of the Vatican Mammon Beast to subdue people with feel-good theology – which are only pathological lies – that perpetuate their poverty and injustice and violence - via the Vatican Concordats, read more here in our article, Abolition of Vatican Concordat in Dominican Republic and bring pedophile Papal Nuncio and other pedophile Polish priests to justice

http://popecrimes.blogspot.ca/2013/10/abolish-vatican-concordat-in-dominican.html





ALL THIRD WORLD COUNTRIES ARE NOT POOR



– THEY ARE SIMPLY BEING LOOTED BY THE USA

AND BY THE VATICAN CONCORDATS

---AND THE VATICAN-IN-SECRET HOARDS in

SECRET VATICAN SWISS BANKS

VATICAN AUTOCRACY WANT STUPID CATHOLIC NUNS






AND STUPID WOMEN TO SIMPLY WORSHIP





AS POWERLESS NON-ORDAINED SLAVES




WHO ONLY "PRAY, PAY, OBEY" as ROBOTS




http://popecrimes.blogspot.ca/2014/05/un-vs-vatican-half-its-800-population.html



Opus Dei Beast members are





Pharisees





IRISH PRIESTS DUPLICITY & HYPOCRISY

Irish Times cartoon shows duplicity of priests. Sacrament of Confession's absolute choice to protect pedophiles. Priests' callousness towards children's security and well being - read here
















UNITED STATES
Pope Crimes and Vatican Evils

[

SNAP must protest

"Spotlight" movie...]

Paris Arrow

The 'Spotlight' movie's main job is to brainwash idiots Americans Catholics so they'll feel-good by focusing only on the Boston Globe by-gone days in 2002 – so they'll forget the gravity of Vatican Crimes against humanity's children – worldwide – that spanned the entire half-the-20th century – and forget the bestial JP2 Army – John Paul II Pedophile Priests Army - 6,500 bestial priests and – to forget their potential 1.3 million victims in USA alone – and forget the Vatican injustices to countless victims such as the recent Milwaukee "settlements" – and forget the evil Achilles Heels of (false) saint John Paul II and the endless papal pathological lies of Pope Francis – and most of all, to forget the recent highest ranking pedophile criminal Papal Nuncio Archbishop pimp who suddenly (mysteriously and conveniently) dies – before the Venice Film Festival – and whose upcoming "Vatican trial of the century" could have easily outshined 'Spotlight' and outperformed Pope Francis' spectacles in his USA-Cuba trips this September – read our article, Vatican Holy Shit!




Posted by Kathy Shaw at 7:22 PM














Pope Francis is the Papal Octopus