Charlie Hebdo newspaper staff, with editorialist Patrick Pelloux, right, cartoonist Renald Luzier, known as Luz, left, react during a march in Paris on Sunday.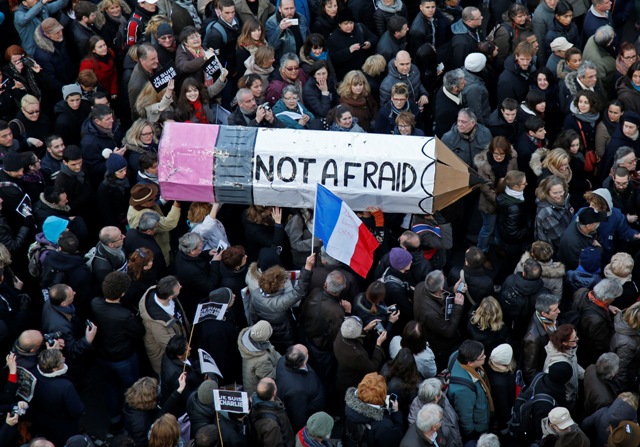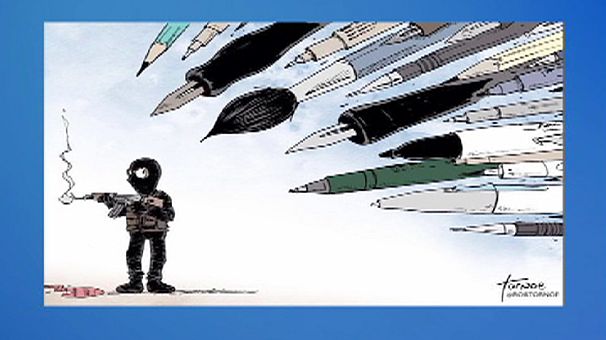 The Power of the Pen




EXPLOSION NEAR JEWISH GROCERY
DOZENS OF HEADS OF STATE AND GOVERNMENT SET TO JOIN MARCH
The GAY Trinity of Father, Son and Holy Spirit,



American Imperialism
Under the Philippines-U.S. Visiting Forces Agreement (VFA) and the 2014 Enhanced Defense Cooperation Agreement (EDCA), the Philippines has
ultimately given u
p its rights to
its colonial American master
and

relegated Filipinos, and especially Filipina women, to second-class citizens

.
The inaction and failure of the Philippine government to protect its own citizens exposes its true agenda
: to serve the economic and military interests of the U.S.
At European Union Parliament, misogynist Pope Francis described Europe as a "grandmother, no longer fertile and vibrant," but instead "elderly and haggard"
Pope Francis visit to Philippines forcibly displacing bunkhouse dwellers. Hypocrisy of two-faced Pope Francis preaching about poor while exploiting them
Vatican Bank closes thousand accounts/criminal transactions BURNT to leave no trail of crimes further/future investigations...drowned by loud Francis-maniacs at St. Peter's Square
SPANISH COLONIZATION SUMMARY & ANALYSIS
1492
http://www.shmoop.com/spanish-colonization/summary.html
The SPANISH EMPIRE
"There are thousands of gold and silver pieces of Inca and pre-Inca handicraft, the most beautiful goldsmith works. . .I could not remove it alone, nor could thousands of men."
- Capt. Barth Blake RN (1886)