http://popecrimes.blogspot.ca/2011/11/bishop-finn-makes-devils-bowels-smell.html
http://popecrimes.blogspot.ca/2013/07/australia-jp2-army-anne-lastman-false.html
CNN
also showed a photo of
Pope Francis' embrace of a severely physically disfigured man on Wednesday at the General Audience
– in imitation of St. Francis of Assisi's embrace of leper – but they fail to mention that Francis never wanted to become a priest and perform the hoax cloning of Christ in the Eucharist which is the epitome of sorcery and black magic.
As long female journalist-whores will sell their souls to the Vatican Mammon Beast, stupid women Catholic worshipers will continue to pray the robotic rosary and receive the fake flesh
of Christ and the Vatican Concordats will oppress women and poor countries and steal their annual billions when these countries are already buries indebts, read more here
Vatican Concordats, read more here
Abolition of Vatican Concordat in Dominican Republic and bring pedophile Papal Nuncio and other pedophile Polish priests to justice
http://popecrimes.blogspot.ca/2013/10/abolish-vatican-concordat-in-dominican.html
UNITED KINGDOM
Telegraph
By Cristina Odone
When I read about the new Judi Dench film Philomena, my heart sank. Here was another tear-jerker which, like the earlier The Magdalene Sisters, exposed the abuse that unwed mothers suffered at the hands of the Catholic nuns who took them in.
The image of the Church as a misogynist institution would have such a firm hold on the public's imagination, no one would point out that many selfless and inspiring nuns were risking their lives in Latin America or Africa; no one would pay tribute to the teaching orders that had schooled millions of girls from the poorest families, filling them with ambition and the self-confidence to achieve it.
As the film premiered, I donned a tin hat and prepared myself for an open season on "cruel" Catholics. Except that it didn't come. In its place, I have witnessed a dizzying, breathless love-fest. Its object, miraculously, is the new head of the Catholic Church, Pope Francis.
Francis-mania has swept Catholic countries such as Italy, where churches are filling
,
and his native Argentina, where his name, Francisco, is now the most popular for newborn boys.
Part of
the Pope's extraordinary popularity is down to his charm
. From the moment he stood on the balcony in St Peter's Square, cracking a joke and inviting his audience around the world to go with him on a journey, Francis has appeared humble, warm-hearted, and inclusive: simpatico, as Italians would say. He has opted for a modest lifestyle –
living in a hostel, driving a second-hand Peugeot, dispensing with bodyguards
– which confirms
that as far as he is concerned, "we are all in this together".

the old ugly pope John Paul II: I am the greatest — I can't hear those things you're saying about my JP2 Army - John Paul II Pedophile Priests Army for my longest papacy of 27 years controlled by Opus Dei
JP2 - the youngest pope in modern times obsessed with his legacy as John Paul II "the GREAT"
On 31
October 1992
John Paul II apologized to
17
th
century Galileo…
but ten years later, in
July 2002
in his last World Youth Day in Toronto, he refused to meet and apologize to
20
th
century victims of the 80 pedophile priests whom Cardinal Bernard Law aided and abetted
and the
victims of beast serial pedophile priest Fr. Marcial Maciel, the founder of the wealthiest religious congregation, the Legionaries of Christ
. John Paul II apologized to
Medieval Ages victims
of the Catholic Crusades - but not to the victims of
20
th
Century
JP2 Army – John Paul II Pedophile Priests Army named aptly after him who said nothing and did nothing to save and protect children, read here Paris arrow vision
http://jp2m.blogspot.ca/2006/08/john-paul-ii-pope-of-sodomy.html

John Paul II knew about the existence of thousands of victims of 80 pedophile priests that Cardinal Bernard Law aided and abetted in Boston. When the laity successfully dethroned and forced Cardinal Law to resign as Archbishop of Boston, John Paul II promoted him to go to Rome and be the High Priest of the St. Mary Major and be in other high posts at the Vatican where both together would see each other very often.
News updates for November 30, 2013
ITALIA
La Repubblica
Nonostante il coraggio con cui Francesco sta delineando la riforma della Chiesa, a volte si ha l'impressione che Ratzinger – tramite i suoi uomini – agisca come una sorta di "papa ombra". La credibilità del nuovo pontefice verrebbe immensamente danneggiata se i reazionari del Vaticano gli impedissero di tradurre presto in azioni le sue parole e i suoi gesti.
di Hans Küng, da Repubblica, 27 novembre 2013
La riforma della chiesa procede: nell'esortazione apostolica "Evangelii Gaudium" Papa Francesco ribadisce non solo la sua critica al capitalismo e al dominio del denaro, ma si dichiara anche inequivocabilmente favorevole ad una riforma ecclesiastica «a tutti i livelli » . Si batte concretamente per riforme strutturali come la decentralizzazione verso diocesi e parrocchie, una riforma del ministero di Pietro, la rivalutazione dei laici e contro la degenerazione del clericalismo, per una efficace presenza femminile nella chiesa, soprattutto negli organi decisionali. Si dichiara altrettanto espressamente favorevole all'ecumenismo e al dialogo interreligioso, soprattutto con l'ebraismo e l'Islam.
Tutto questo troverà ampio consenso ben oltre l'ambito della chiesa cattolica. Il rifiuto indiscriminato dell'aborto e del sacerdozio femminile dovrebbero suscitare critiche.
UNITED STATES
GlobalPost
Jason Berry
November 27, 2013
Pope Francis stands as a rare figure on the global stage, speaking truth to the power of a globally interconnected financial system and governments of the developed world as he puts continuing stress on social responsibility to the poor.

(OUR COMMENTS: "rare figure" indeed because he is the face of the Vatican Mammon Beast that control the wealth of more than 175 countries, read more here
7 acts Australia must do for humanity's good motivated by the Victorian Inquiry that slams the Vatican (Roman) Catholic Church
!
http://popecrimes.blogspot.ca/2013/10/australia-victorian-inquiry-slams.html
In a document released yesterday, which the Vatican said the pope wrote in August, Francis calls the global economic system "unjust at its root" for promoting a "survival of the fittest" mentality.

(OUR COMMENTS: Look who is talking -- the Opus Dei and the Jesuits are now untied for the first time to be the "fittest mentality" in order to survive the Vatican Titanic sunken deep in the ocean of moral bankruptcy, but they have to keep on the charade via Pope Francis because all that Vatican Mammon Beast wealth are at stake, read wealth and assets of Vatican here
http://popecrimes.blogspot.ca/2011/03/vatican-billions-holy-mass-tourism-for.html
The Vatican Bank is only a small piece of pie and only window dressing to the most ciorrupt finanacial institution on earth – the Vatican Swiss Banks!)
He remarks on "widespread corruption" and "self-serving tax-evasion" – coincidentally, less than a week after JPMorgan Chase agreed to pay a $13 billion fine, negotiated with the Justice Department, for selling faulty mortgages in the 2008 economic meltdown. The bank's CFO, Marianne Lake, said in a conference call with reporters that "$7 billion of compensatory [damages] payments will be deductible for tax purposes." ...
He addresses sexual abuse in the context of human trafficking as a form of slavery: "This

infamous network of crime is now well established

in our cities, and many people have blood on their hands as a result of their comfortable and silent complicity."

(OUR COMMENTS: Again, Pope Francis is contradicting his own statements because he will soon canonize the pope who had the longest "silent complicity" on the half century priest pedophilia – hence they are aptly named after him as John Paul II Pedophile Priests Army – JP2 Army. And the Vatican is the most "infamous network of crime is now well established" in all countries in the world! )
A certain risk seems inevitable with language of this kind, given the continuing crisis of clergy sex abuse that damaged the bishops' moral authority in recent years, and which Francis inherited from Pope Benedict.
Francis's reference to a church "clinging to its own security" came on the same day a clergy abuse survivors' group in Milwaukee, Wis. released a letter drafted by Father James Connell, a canon lawyer and former diocesan official, to the Congregation for Clergy in Rome, asking the Vatican to nullify a controversial $57 million transaction by Cardinal Timothy Dolan, as archbishop of Milwaukee six years ago, burying the money in a cemetery trust to avoid paying settlements to clergy abuse victims.
In 2007, Dolan shifted the $57 million from general funds into a special cemetery trust as lawsuits by abuse victims mounted. Dolan soon went to New York to become archbishop and subsequently a cardinal. In Milwaukee, the diocese faces 550 victim cases. The diocese filed for federal bankruptcy relief three years ago in an effort to bargain down the settlements; the bankruptcy turned into grinding litigation in which church lawyers challenged the validity of the victims' claims.
A group of sympathetic clergy rallied to the cause of the victims. The letter that Father Connell wrote as part of the Survivors and Clergy Leadership Alliance, asks the Vatican to rescind the $57 million transfer, approved by Cardinal Claudio Hummes, who was prefect of Congregation for Clergy at the time.

The Vatican policy on clergy abuse, such as it is, encourages bishops to report crimes to law enforcement and work within a given country's laws. But with bishops bound by canon law to seek approval for shifts of funds over $5 million from Congregation for Clergy, the Vatican is in a position of de facto micromanaging certain decisions that bear on large settlement issues.
News updates for December 18, 2013
Edward Snowden offers to help Brazil over US spying in return for asylum
NSA whistleblower says in letter he is willing to help in wake of revelations that President Dilma Rousseff's phone was hacked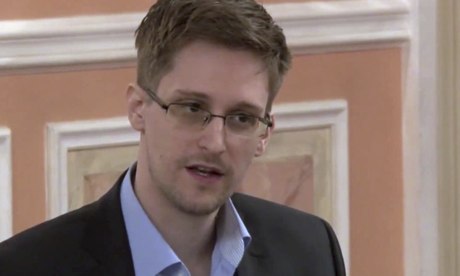 Edward Snowden
has offered to help
Brazil
investigate US spying on its soil in exchange for political asylum, in an
open letter from the NSA whistleblower to the Brazilian people
published by the Folha de S Paulo newspaper.
"I've expressed my willingness to assist where it's appropriate and legal, but, unfortunately, the US government has been working hard to limit my ability to do so," Snowden
said in the letter
wrote.
"Until a country grants me permanent political asylum, the US government will continue to interfere with my ability to speak out."
Senator Ricardo Ferrão, chairman of the Senate foreign relations committee, said on Twitter: "Brazil should not miss the opportunity to grant asylum to Edward Snowden, who was key to unravelling the US espionage system."
Fellow committee member Senator Eduardo Suplicy said: "The Brazilian government should grant him asylum and the US government must understand that the
NSA
violated rights protected in Brazil's constitution."
But a spokesman for the foreign ministry said it was not considering Snowden's appeal, because it had not yet received a formal asylum request.
In his letter, Snowden – currently living in Russia, where he has been granted a year's asylum until next summer – said he had been impressed by the Brazilian government's strong criticism of the
NSA
spy programme targeting internet and telecommunications worldwide, including monitoring the mobile phone of the Brazilian president, Dilma Rousseff.
Revelations of US spying have stirred outrage in Brazil. Leaked documents have shown that the
NSA
spied on Rousseff's emails and phone calls,
tapped the communications of Brazil's biggest oil company
, Petrobras, and monitored those of millions of citizens.
Rousseff has been one of the most vocal critics of the spying revealed by Snowden. In September she launched a
blistering attack on US espionage
at the UN general assembly, with Barack Obama waiting in the wings to speak next.
The following month, she cancelled a visit to Washington that was to include a state dinner, and she has joined Germany in pushing for the UN to adopt a symbolic resolution that seeks to extend personal privacy rights to all people.
Rousseff has also ordered her government to take measures including laying fibre-optic lines directly to Europe and South American nations in an effort to "divorce" Brazil from the US-centric backbone of the internet that experts say has facilitated
NSA
spying.
Brazilian senators have asked for Snowden's help during hearings about the
NSA
programme's aggressive targeting of Brazil, an important transit hub for transatlantic fibre-optic cables.
In his letter, Snowden used Brazilian examples to explain the extent of the US surveillance he had revealed.
"Today, if you carry a cellphone in São Paulo, the
NSA
can track where you are, and it does – it does so 5bn times a day worldwide.
"When a person in Florianópolis visits a website, the
NSA
keeps track of when it happened and what they did on that site. If a mother in Porto Alegre calls her son to wish him luck with his exam, the NSA can save the data for five years or longer. The agency can keep records of who has an affair or visits porn sites, in case it needs to damage the reputations of its targets."
He added: "Six months ago, I revealed that the
NSA
wanted to listen to the whole world. Now the whole world is listening, and also talking back. And the NSA does not like what it is hearing."
Snowden's offer comes a day after the White House dashed hopes that the US might be considering an amnesty for the whistleblower, insisting he should still return to the US to stand trial.
Asked about weekend comments by senior
NSA
official Richard Ledgett suggesting that an amnesty was "worth talking about" if Snowden returned the missing NSA documents, White House spokesman Jay Carney said: "Our position has not changed on that matter – at all. He [Ledgett] was expressing his personal opinion; these decisions are made by the Department of Justice."
Also on Monday a
US district judge ruled that the NSA's bulk collection of millions of Americans' telephone records probably violates the US constitution's ban on unreasonable search
. The case is likely to go all the way the supreme court for a final decision. Snowden responded to that decision with a public statement that said: "Today, a secret programme authorised by a secret court was, when exposed to the light of day, found to violate Americans' rights. It is the first of many."
The Guardian first published accounts of the NSA's spy programmes in June
, based on some of the thousands of documents Snowden handed over to the Brazil-based American journalist Glenn Greenwald and his reporting partner Laura Poitras, a US filmmaker.
Following the publication of Snowden's letter,
David Miranda
, the partner of former Guardian journalist Glenn Greenwald,
started a petition on the Avaaz activist website
calling for Brazil to grant asylum. Miranda wrote: "
We have to thank a person for bringing us the truth and helping us fight the aggressive American espionage: Edward Snowden. He is public enemy No 1 in the US. He is someone I admire.
"Edward is running out of time. He is on a temporary visa in Russia, and as a condition of his stay there he cannot talk to the press or help journalists or activists better understand how the US global spying machine works.
"If Snowden was in Brazil, it is possible that he could do more to help the world understand how the
NSA
and its allies are invading the privacy of people around the world, and how we can protect ourselves. He cannot do it in Russia."
http://www.theguardian.com/world/2013/dec/17/edward-snowden-brazil-spying-asylum
MINNESOTA
Nick Coleman: The State I'm IN
Posted by Nick Coleman on Dec 16, 2013 in Catholics, Featured | 14 comments
Update:

With comic good timing, the Archbishop of Saint Paul and Minneapolis has now been accused of playing patty fingers with the Holy Water

…only it's nothing that amusing. Instead, the Saint Paul police have opened an investigation into an allegation that John Nienstedt fingered a boy inappropriately (there are not really many ways to finger a kid appropriately) at a Confirmation ceremony in 2009.
Ish, Bish.
Really, there is no way of knowing at this point whether the charge is true, and I will put my trust in the cops to sort it out. But this is exactly the kind of thing that happens

when a House of Cards is collapsing

: Fingers start pointing in the darnedest directions. Whether the charge has merit, it clearly indicates disarray and skullduggery in

the Bishop's Bunker, otherwise known as The Chancery

, across Summit Avenue from the great Cathedral of Saint Paul

. Just Sunday, Nienstedt seemed to try to throw blame on his staff for the growing scandal in his administration. Now the staff may have struck back:

It seems likely the charge that Nienstedt was careless with his Bishop's staff may have come from his other staff, the folks who may not like the prospect of being thrown under the bus by an imperious and tone-deaf prince of the Church who has made a complete cock-up of things.
Here's a column I wrote for a defunct newspaper

in 2007 about the in-coming Archbishop's hard-line attitude towards gays and his convicting them of mortal sin… Is that the Pot calling the Kettle black?
Stay tuned.
More later. Meanwhile, here is the post I published yesterday: The dude in the Top Hat has to go; now more than ever.
That derisive laughter
you heard Sunday was the response of many Twin Cities Catholics to Archbishop John Nienstedt's pre-Christmas "apology" for letting down his flock

— again. As reported by local media with a straight face, Nienstedt's humbug homily was supposed to be taken as an effort to come clean by a guy who seems to have missed the past 30-year history of efforts to rein in sexual abuse in the Church.

Nienstedt's words weren't an apology; they were just another cover up. This time, it was his own back end he was trying to cover.
MINNESOTA
Survivors Network of Those Abused by Priests
For immediate release: Wednesday December 18, 2013
Statement by Bob Schwiderski, SNAP Minnesota director ( 952 471 3422, skibrs@q.com )
Enough is enough. Catholic officials should start defrocking Fr. Kevin McDonough. And Catholic parishioners should donate elsewhere until this happens.
Fr. McDonough knows more about clergy sex crimes and cover ups than anyone else in the archdiocese. His name and fingerprints are on many church records about concealing known and suspected crimes.
But the final straw came late yesterday when St. Paul's police chief named Fr. McDonough as one of the archdiocesan clerics who refuse to be questioned by police.
[KAAL]
[Pioneer Press]
By this decision, Fr. McDonough has lost any shred of or claim to any moral authority he may have once had.
And by tolerating this, Archbishop Nienstedt and Bishop Piche - and every other chancery office staffer - are also besmirching themselves and the church they purport to love.
It's absurd for them to claim that they "cannot speak for Fr. McDonough and his choice not to speak with the police."
MINNESOTA
Towleroad
ANDY TOWLE
Minneapolis Archbishop John Nienstedt, who launched a mass mailing campaign of 400,000 anti-gay DVDs in 2010, created a special "marriage prayer" to support for the anti-gay amendment on the state's ballot last November, told the mother of a gay son that she must reject him or risk burning in hell, and said Satan is behind gay marriage, has been accused of inappropriately touching a minor, KSTP reports:
Archbishop John Nienstedt denies the allegations, but is removing himself from ministry pending an investigation.

The archdiocese says the incident allegedly occurred in 2009 after a confirmation ceremony. Nienstedt is accused of inappropriately touching an underage male on the buttocks during a group photography session.

The archdiocese learned of the allegation last week and instructed the person who brought it forward to go to police.
MINNESOTA
Nick Coleman
Posted by Nick Coleman on Dec 16, 2013
That derisive laughter you heard Sunday was the response of many Twin Cities Catholics to Archbishop John Nienstedt's pre-Christmas "apology" for letting down his flock — again. As reported by local media with a straight face, Nienstedt's humbug homily was supposed to be taken as an effort to come clean by a guy who seems to have missed the past 30-year history of efforts to rein in sexual abuse in the Church. Nienstedt's words weren't an apology; they were just another cover up. This time, it was his own back end he was trying to cover.
This was an attempt to pass the buck for a lack of due diligence by a church leader who came to the Archdiocese of Saint Paul and Minneapolis in 2007 with a very specific agenda in mind — an agenda that was not focused on protecting the most vulnerable members of the church but on destroying the liberal bent of an archdiocese that some in Rome — including former Pope Benedict XVI — wanted to quash. Nienstedt, appointed by Benedict to replace the liberal Archbishop Harry Flynn, was just the man for the job. He already had smashed the liberal legacy of the late bishop of the Diocese of New Ulm, Minn., Raymond Lucker, who strongly supported women in the church and recommended that married men be eligible for ordination. In St. Paul, Nienstedt wasted no time cracking down on dissenters in the Twin Cities church, his actions largely focused against gays and homosexual support groups: He supported an outfit that claimed to be able to "cure" gay Catholocs, refused Communion to gay activists, ordered St. Joan of Arc in Minneapolis to cease holding a "Rainbow Mass" during Twin Cities Pride week and even wrote a cranky letter to the University of Notre Dame opposing the school's decision to invite "anti-Catholic" gay rights supporter Barack Obama to speak. At one point, the bully in the pulpit even told an anguished mom that she better be careful about supporting her gay child or she could end up in hell.
MINNESOTA
MinnPost
By Brian Lambert
You know the old adage about how if you find yourself in a hole, you should stop digging …? Following Tuesday's news out of the archdiocese, Tom Scheck and Madeleine Baran at MPR write: "St. Paul Police Chief Tom Smith said the Archdiocese of St. Paul and Minneapolis is not cooperating with an ongoing criminal investigation into clergy sexual abuse. … In a statement released after the news conference, archdiocese officials said they hope to better understand police requests for information at Wednesday's meeting."
The PiPress story, by Nick Woltman and Emily Gurnon, says: "A clearly frustrated St. Paul Police Chief Thomas Smith said Tuesday that investigators have not gotten cooperation from the Archdiocese of St. Paul and Minneapolis on sexual abuse cases. 'We have through written and verbal requests made clear our desire to speak to individuals connected with the archdiocese, and we've been told no,' Smith told reporters at a news conference. At the same time, the archdiocese has made repeated statements that it is working to assist police on the abuse cases, Smith said. If that's the case, 'you need to have access to individuals that work within that institution,' the chief said. … During Tuesday's press briefing at police headquarters, Chief Smith named one archdiocesan official who had declined — through his attorney — to talk with police. That official is the Rev. Kevin McDonough, who served for years as vicar general, the archbishop's top deputy, and was deeply involved in many of the archdiocese's decisions about accused priests."
MINNESOTA
New Civil Rights Movement
by DAVID BADASH on DECEMBER 18, 2013
An accusation of inappropriate touching of a minor against one of America's top Catholic Archbishops has opened the Minneapolis-St. Paul, Minnesota Archdiocese to national attention, and it's not looking good.
Yesterday, Archbishop John Nienstedt voluntarily stepped aside as he was accused of inappropriately touching the buttocks of a young boy in 2009. He denies the charges.
Now, the nation is learning that there are other sex abuse investigations taking place by police of Nienstedt's archdiocese — and they are being stalled by an uncooperative church.
"I want to let the public know one thing: let me be very clear on this," St. Paul Police Chief Tom Smith told reporters yesterday. "We have through written and verbal requests made clear our desire to speak to individuals connected to the archdiocese and we have been told no."
MINNESOTA
Survivors Network of Those Abused by Priests
For immediate release: Tuesday, Dec. 17
David Clohessy of St. Louis, Director of SNAP, the Survivors Network of those Abused by Priests ( 314 566 9790, SNAPclohessy@aol.com )
According to the Pioneer Press, "St. Paul police Chief Thomas Smith said Tuesday that investigators have not gotten cooperation from the Archdiocese of St. Paul and Minneapolis on sexual abuse cases."
[Pioneer Press]
This is, in our view, the most serious and damning disclosure yet in the Twin Cities Catholic crisis – that even now, even to law enforcement, Catholic officials say one thing and do another, and that even now, Catholic officials refuse to do the absolute bare minimum – responding to questions from the police.
We're deeply saddened but not the least bit surprised by this. For decades, and even now, Catholic officials make and break promises – to parents, parishioners, police and prosecutors. They will say almost anything to gain a short term public relations advantage, knowing that when they later break their pledges, there are rarely any repercussions.
It's easy for Catholic officials to banter around words like "cooperation." But it's apparently very hard for them to break decades-old patterns of self-serving secrecy.
It takes a stunning degree of arrogance and callousness to rebuff police inquiries about known and likely child molesters. How corrupt must these Catholic bishops and priests be – that they would refuse direct questioning by police?
This revelation should be the most severe "wake up call" yet to Minnesota law enforcement officials – it's time for a full-court press to expose the truth and pursue the wrongdoers in the church, including both those who commit and those who conceal child sex crimes.
MINNESOTA
KAAL
[with video]
By: Megan Stewart
St. Paul Police Chief Tom Smith said Tuesday archdiocesan officials have not been very cooperative on priest sex abuse cases. He urged the Archdiocese of Minneapolis and St. Paul to be more forthcoming with information on previous allegations of sex abuse.
In a news conference he said, "I want to let the public know one thing: let me be very clear on this," Smith said. "We have through written and verbal requests made clear our desire to speak to individuals connected to the archdiocese and we have been told no."
Smith says police have not had the access to interview clergy members in recent investigations into the previous allegations. As late as last week, Smith said they were told no.
"In order for us to bring these cases to the next step in the process of concluding investigations and to bring them to closure, we again, now publicly, call upon those individuals to speak with us," Smith said.

"That's why we are here today."
Oratory of Saint Joseph pedophile priests! Montreal: Second class-action suit targets Congrégation de Ste-Croix! Saints and Holy Cross cannot protect children!
http://popecrimes.blogspot.ca/2013/11/oratory-of-saint-joseph-pedophile.html
Vatican Billions: its history, sources, and assets today worldwide. BOYCOTT the Vatican Museum and boycott ALL donations to the Vatican Catholic Church Reign of
Terror
http://popecrimes.blogspot.ca/2011/03/vatican-billions-holy-mass-tourism-for.html
).